Treating Gum Recession
with the Chao Pinhole® Surgical Technique
Not only can gum recession make your smile appear imbalanced, but it can pose a serious oral health risk. When tooth roots become exposed, they are more prone to decay and do not receive the support they rely on from the gum tissue. Eventually, this will lead to more severe and expensive conditions, such as tooth loss. Elements Dental provides a less invasive gum recession procedure, the Chao Pinhole® Surgical Technique (PST). Dr. Ray T. Chow can perform this gentle treatment at our Victoria, BC, practice to restore healthy gum tissue while also minimizing your recovery time.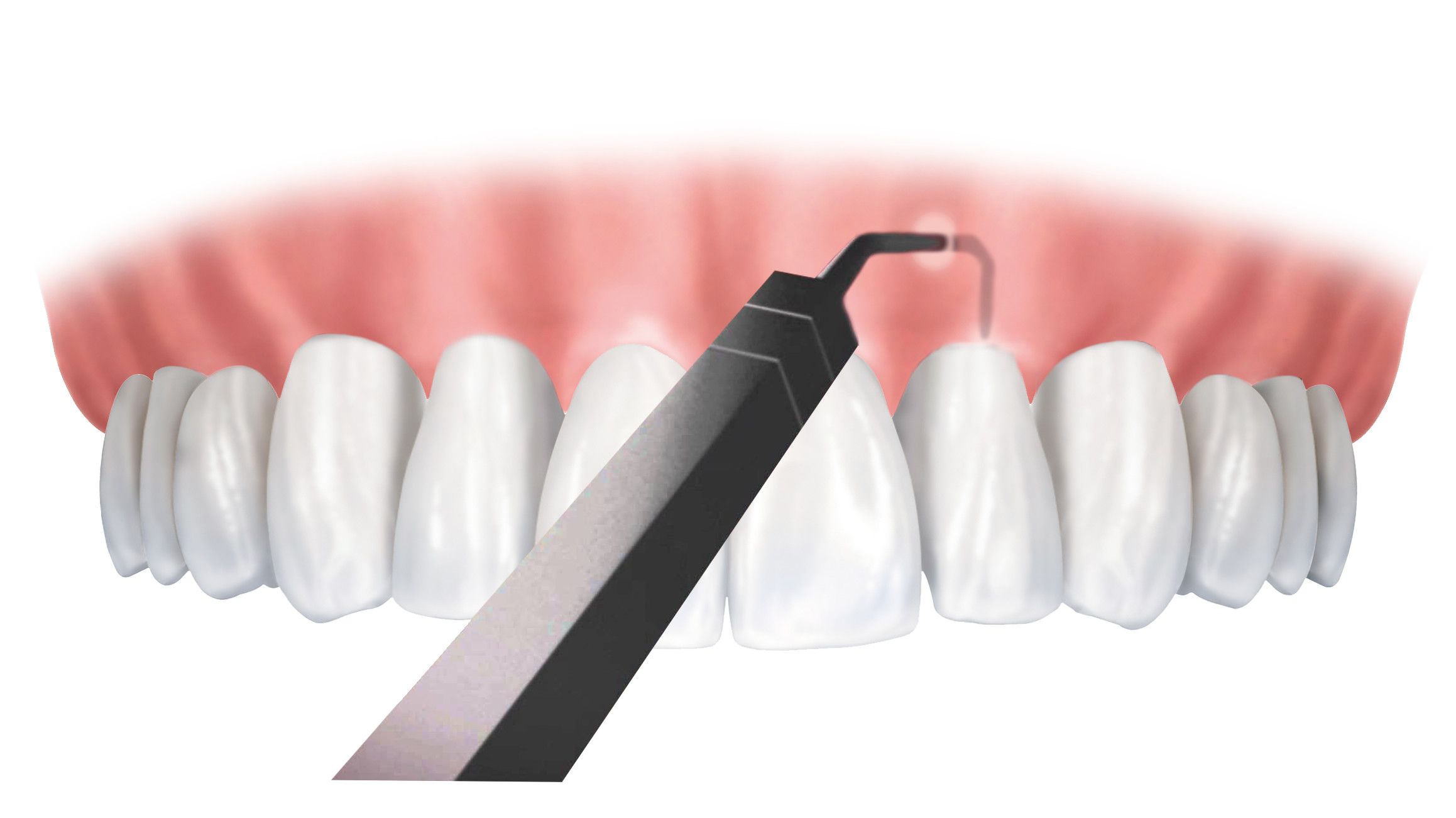 What Is Gum Recession?
Gum recession occurs when gum tissue gradually pulls away from the teeth. This process exposes the tooth roots and can create pockets where bacteria accumulates. Gum recession can be caused by a variety of factors, including:
Gum disease
Bruxism
Hormonal changes
Oral piercings
Genetics
Aggressive brushing
Fortunately, the team at Elements Dental can provide swift treatment to address gum recession and repair the damage to your oral health.
Victoria came to Elements Dental on a friend's recommendation. She underwent teeth cleaning and advanced Chao Pinhole Surgical Technique treatment. She recommends Elements Dental to anyone in need of any kind of dental care.
Pinhole® Surgical Technique
The Pinhole® Surgical Technique, also commonly referred to as pinhole gum rejuvenation, was established by Dr. John Chao. This treatment is a gum grafting method that involves special tools to create tiny incisions through which gum tissue can be moved back into place.
Benefits
This gum grafting technique offers patients several advantages, including:
Minimally invasive
Reduced recovery time
More comfortable
Shorter treatment time
Additionally, patients typically see natural-looking results within a few days, whereas traditional gum grafting can require weeks to heal. As a practice that prioritizes biological dentistry, we are proud to offer our patients conservative solutions that minimize trauma to the gum tissue and provide a more comfortable experience.
What to Expect
Prior to beginning treatment, we will administer a local anesthetic to the treatment area for your comfort. If you are especially anxious, we can also perform acupuncture to help you relax. PST is a fairly straightforward procedure when performed by an experienced dentist. First, Dr. Chow will use a needle to create a small hole in the gum tissue.
We are proud to offer conservative solutions that minimize trauma to the gum tissue and provide a more comfortable experience.
A specially designed instrument will then be inserted into the hole to loosen the tissue and shift it over the exposed tooth roots, repositioning the gumline. Collagen strips can then be placed through the hole to stabilize the gums. This process can be repeated for multiple teeth during a single procedure Typically, treatment time for each tooth is about one hour.
After the Procedure
While you may experience some swelling and minor discomfort after treatment, most patients require little to no downtime. However, for a few days following pinhole gum rejuvenation, you should avoid spicy and abrasive foods that could irritate the treatment area.
Contact Elements Dental
It is important that you seek treatment for gum recession as soon as possible. If you have noticed a change in the length of your teeth or are simply interested in learning more about pinhole gum rejuvenation, contact us online or call Elements Dental at (250) 382-5233.