Advanced Periodontal Care
for Prevention of Gum Disease and Recession
Gum disease can have long-term negative effects on your oral health. At Elements Dental, we strive to prevent gum disease when possible and provide effective interventions at any stage to restore your dental health. As such, we perform a broad spectrum of conservative periodontal treatments including pinhole gum rejuvenation at our Victoria, BC, practice. Dr. Ray T. Chow, Dr. Alex Kim, and Dr. Elysa Kliman are trained in the latest techniques and use advanced technology to ensure you receive the best possible care to control gum disease, recession, and other related conditions.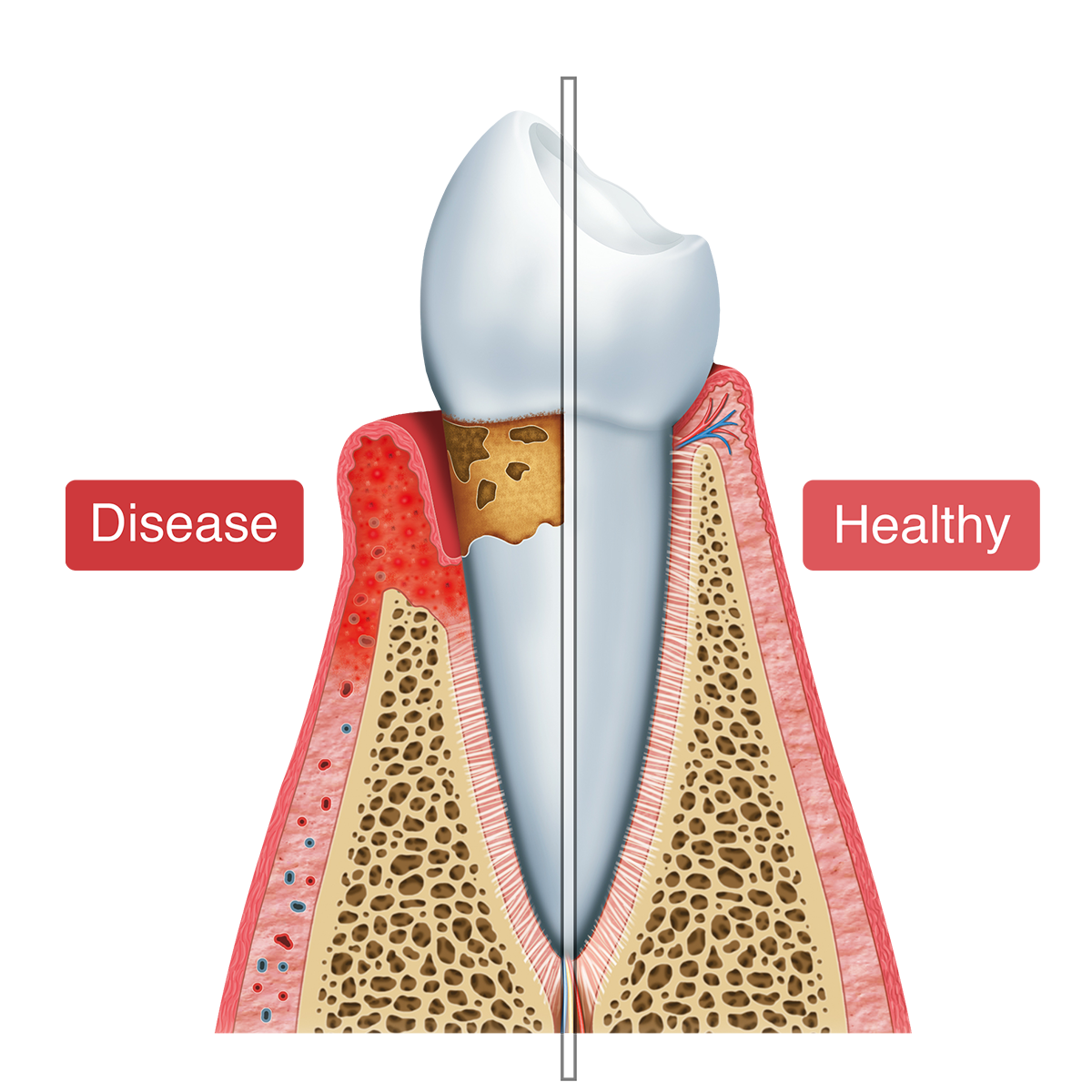 Dangers of Gum Disease
Gum tissue is essential to supporting your teeth and your overall oral health. If left untreated, gum disease will lead to gum recession and eventually tooth loss, which requires extensive and often costly treatments. The condition can also cause uncomfortable and embarrassing symptoms such as:
Bad breath
Swollen, tender gums
Bleeding when brushing
Toothaches
It is essential that you seek treatment for gum disease, recession, or other complications caused by the decline of your periodontal health as soon as possible.
Periodontal Treatments
With a focus on holistic dentistry, the team at Elements Dental emphasizes preventive methods to help patients avoid the issues associated with gum disease. In many cases, we recommend rinsing with hydrogen peroxide along with maintaining regular dental hygiene practices to prevent infection.
When treatment is required, we can provide a variety of periodontal services, including:
Laser Periodontal Therapy
Periodontal therapy, also known as scaling and root planing, is often used to treat gum disease in the early stages. At Elements Dental, we use a laser to perform this treatment instead of traditional tools. During laser periodontal therapy, we will gently remove inflamed gum tissue and plaque from around the gumline and roots. The tooth roots will then be smoothed to prevent bacteria from accumulating in the pockets in the future.
Treating Gum Recession
Soft tissue grafting is a common treatment used when patients have severe gum recession. During this procedure, donor tissue is placed over the recessed area to protect tooth roots.
At Elements Dental, we strive to prevent gum disease when possible and provide effective interventions at any stage to restore your dental health.
Dr. Chow can perform the Pinhole® Surgical Technique, a flapless procedure to treat gum recession. This innovative treatment method is a less invasive alternative to gum grafting that does not require sutures. Tiny holes are created through which a special instrument can shift the gum tissue into proper alignment.
Improved Results and Recovery
Our practice uses the most advanced tools and technology to improve the outcomes of our periodontal treatments. Using a laser not only causes less damage to the tissues during your procedure but also improves the recovery process. We often incorporate ozone therapy which promotes gum tissue regeneration and also allows the treatment area to heal more quickly.
Preserving Healthy Gums
If you have swollen or bleeding gums, bad breath, or toothaches, you may be suffering from gum disease or recession. Schedule your consultation with one of our knowledgeable doctors today by contacting us online or calling us at (250) 382-5233.