How Can I Reduce Discomfort after Root Canal Therapy?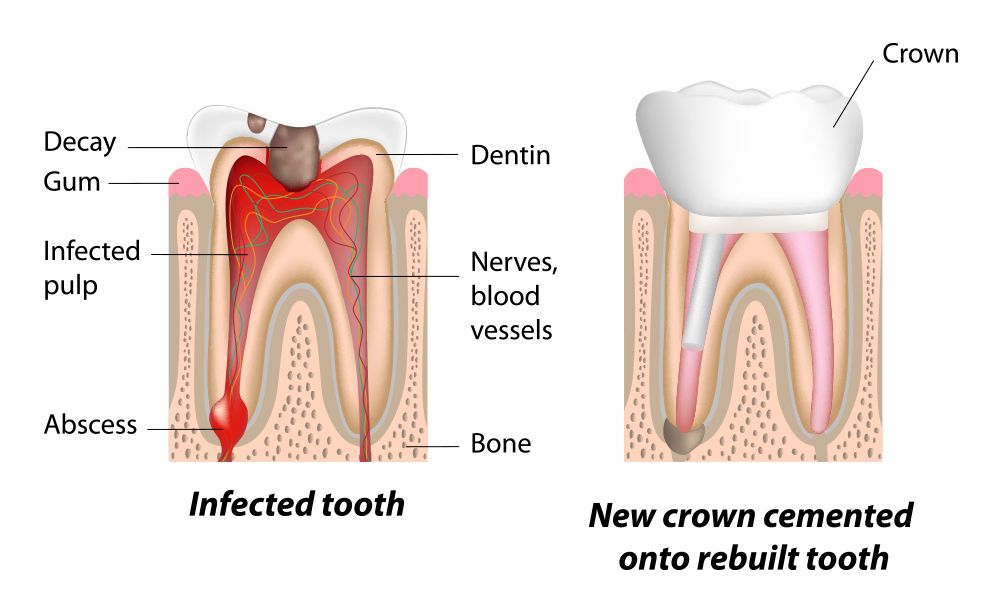 A root canal infection results from decay entering the inner chamber of the tooth, which contains nerves, blood vessels, and tissue. The purpose of root canal therapy is to preserve the natural tooth while eliminating the infection. Many patients who are experiencing a root canal infection have severe pain. Our treatments can provide effective and immediate relief for those patients.
While our doctors in Victoria, BC cannot completely eliminate discomfort during root canal therapy, our staff employs advanced dental techniques that are designed to improve the success rate of the procedure while cutting down on pain and discomfort. With proper aftercare, you can preserve your natural tooth while avoiding unnecessary discomfort.
Benefits of Biological Approach to Root Canal Therapy
When addressing your root canal infection, our doctors will keep your comfort in mind. Root canal infections are often painful, which is why prompt treatment at our Victoria, BC clinic is often necessary. Throughout your root canal treatment, our doctors will employ biological techniques whenever possible.
When cleaning and disinfecting your tooth during root canal therapy, one of our doctors will use a biological technique that incorporates the Fotona Laser's Photon Induced Photoacoustic Streaming (PIP) and Ozone gas. Both treatments eliminate bacteria. Following the surgery, one of our doctors will use a special sealant MTA-based sealer called Endosequence. All of these techniques are used to deliver the highest success rate possible and to prevent potentially painful complications.
Tips to Reduce Pain during Recovery
According to the American Association of Endodontists, nearly 70 percent of Americans report pain as a top concern following root canal therapy. Following the outpatient procedure at our office, you may experience mild pain and sensitivity as the local anesthetic wears off. This period of discomfort should subside within a few days following surgery.
Keep in mind that any pain should be manageable using over-the-counter pain medications, such as acetaminophen and ibuprofen. One of our doctors will recommend appropriate pain medications while ensuring that the medications do not interact with prescriptions or supplements that you are already taking.
In the first day or two following your root canal procedure, patients should avoid chewing hard foods, as this can aggravate the tooth that was operated on.
Many of our patients have reduced discomfort following root canal therapy by following these tips.
Sleep with an elevated pillow
Gargle with saltwater
Apply an icepack near the surgical site
Observe good oral hygiene habits
Avoid hard foods until your tooth completely heals
Avoid hot or cold food and drinks
Follow recovery guidelines carefully
Any pain or discomfort should subside with time. If you experience the sudden onset of pain following your root canal, contact your dentist immediately.
Preserve Natural Teeth with a Holistic Dentist
By working with a biological dental clinic, you can increase your chances of saving your natural tooth. Our doctors use the latest techniques, including Ozone, to improve root canal treatment success.
By having your root canal performed at Elements Dental in Victoria, you can benefit from holistic techniques that reduce pain and the risk of complications. To schedule your next visit at our office, contact our clinic online or call (250) 382-5233.
Related to This